A Service to Celebrate the life of
Rosemary Gillian Sollitt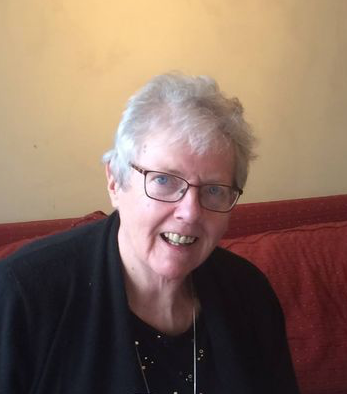 Hughes Funeral Services Chapel of Rest
Saturday 28th November 2020
8 entries.
What a lovely service for your mum sorry we couldn't be there she will b sadly missed
A lovely lady with a heart of gold you treated me as a son when i became freinds with Ian and i will always be thankfull
Rest well
What a lovely kind lady. Always came to see me for a coffee when I visited Helen, always had a smile on her face. No more suffering now at peace . God bless xx
So sorry we couldn't be there in person, but we are thankful for the fond memories we have of my sister Rosemary. She loved New York, and on her last stay with us in September 2019 she was able to visit or revisit some of the sights. We had lunch outdoors at Rockefeller Center, on what is the skating rink in winter, surrounded by Manhattan skyscrapers; we walked in Central Park and strolled on Fifth and Park Avenues. We also visited Herb's relatives again on Long Island who were very fond of Rosemary.
Although an ocean apart, we were able to stay in close contact with our frequent phone calls, which I am missing immensely. Rest In Peace, dear Rosemary. With our loving memories, Pat and Herb
We were so lucky to have Rosemary as our neighbour for nearly 7 years. I remember the first day we moved in she popped over to welcome us. She was always chatty and positive, even when she was unwell, and we talked often. She was particularly generous to our children - not a Christmas or Easter went by without a gift (usually something chocolatey) from Rosemary, and the kids adored her. She came over last Christmas for mince pies and port and we will be raising a glass to her this year. We will all miss her warmth and friendship.
Kat, Stu, Bethan and Dylan x
Goodbye Auntie Rosemary.
So many fond memories of a lovely, kind lady. Always had a smile and words of encouragement. Rest in peace.
I'll never forget how Rosemary always had Paddy's back- chasing around for him when he needed stuff out on tour like getting a phone to him when his broke. And the proud mum comments on his Facebook posts too !

And I'll never forget how much Paddy looked forward to those Sunday dinners - the only time his food posts weren't fish !!

Rosemary, you will certainly be missed so much and remembered so fondly.
Almost 55 years ago, Rosemary and I worked together at Coombes in Harrogate. We have kept in touch ever since, albeit a little spasmodically but we had visits and chats to keep us as up to date as we could over the years. I always knew when it was the start of Christmas because, without fail, Rosemary's card was the first to land on our door mat.
The Lord must have thought she had had enough suffering and pain and decided to take it all away, but he left a lot of pain and heartache with the people who knew and loved her. He took a lovely lady to his heart.
God bless you, Rosemary. You will be greatly missed.