Requiem Mass in Celebration and Thanksgiving to God for the Life of

Peter McNally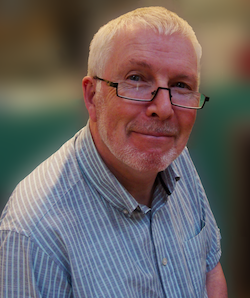 The Church of The Assumption – Leeds
Thursday 8th April at 12:00pm
29 entries.
What a beautiful Mass Sue and wonderful words from Brendan for a very special and much loved man. Sending you all lots of love and prayers, Sharon xxx
Beautiful mass Sue, and a wonderful eulogy Brendan. I'll always have such fond memories of Pete, especially the music. I'll never forget sitting next to him with me playing the chords and him strumming and picking. I don't think my guitar ever sounded as good!
Much love, Andrew, Andrea and Luca xxx
A beautiful mass and very fitting tribute to a great guy .Fond memories !.Our thoughts and prayers are with you all at this sad time.From Trish John Catherine and Frances x.
A beautiful mass and send off for a lovely man..will always remember Peters smile.Deepest condolences to Sue,Brendan and family,may his gentle soul rip..Tommie and Mary xx
A beautiful Mass Sue, you gave Peter a wonderful send off.
Sending much love & prayers to you & your family. Sam xx
Thinking of you,Sue and sending love to yourself and Brendan. The mass was so uplifting and beautiful. Xx
Peter, you gave so much joy to the children you taught at St Joseph's Primary School in Harrogate, particularly with your music and the wonderful orchestras you created with Phil Harrison. You are still remembered even now after many years. Sue, the service was beautiful and so meaningful. Brendan, the words you spoke about your dear dad were so heartfelt. Peter would be so proud of you both. God Bless him.x
Such a beautiful Mass dear Sue - a fitting farewell for your lovely husband. I have you - and all the family - in my prayers.
A moving and fitting Requiem for one of life's diamonds. Our first meeting was through Pete's music at Mount St. Mary's when our daughters Rachel and Helen were pupils there. Typically of Pete, he generously offered to go with Theresa to Shearers to help her pick a guitar as a surprise birthday present for me - and it's still going strong!
.I have some wonderful college memories of him in the 70's especially his great music,sense of humour,and friendship.
What sad news to hear of losingPeter.My deepest condolences to Sue,Brendon, and all his family.May he rest in Peace
I was honoured to know Peter and am grateful to have been part of such a moving farewell to a wonderful man. I loved Peter's quirkiness, his dry sense of humour, his musicality, his vast musical knowledge and his innate kindness. May God bless him. My most sincere condolences to Sue and Peter.
Safe Journey Peter with love from Bernard, Therese, Maebh, Conor and Gavin
Condolences to the McNally Family. May Peter rest in peace.
A constantly cheerful man. Always smiling. A sad loss to all that knew him.
Our thought are with sue and his family
We have known Peter and Sue McNally since their arrival here on North Drive, we have shared some evenings together and sampled each other cooking.
Peter has always shown to be a cheerful person and always in good humour.
We have been waiting for his return home for a neighbourly chat. Unfortunately is was not to be and he will be missed.
A gentle man and a gentleman, you have been an inspiration to so many people. May you enjoy your just reward.
Got to know Peter when I was he and Kevin's roadie back in the early seventies. Have known him well ever since even from the distance of Norway. I can never, even in the later years, ever remember him ever not being cheerful. So cheers Peter and thanks. A terrible loss!
Fondest love to a very gentle loving man with a great sense of humour.
Condolences to Sue , Brendan, Michael ,Christine, and. all the family on this sad occasion.
A nice guy!!
From Peter Mary Nicholas and Michael
Rest in Peace Peter. You were a true gentleman!
Thank you for your contribution to the Parish music group which enhanced for all the weekly Celebration of The Mass at Holy Name Church. Your gentle encouragement ,support and enthusiasm given to young musicians will always be remembered .
A very sad loss
Peter was one of lifes real gentlemen
My thoughts are with Sue and her family x
Many thanks for the musical memories Pete, a gentle man, you made college life extra special. It was a pleasure knowing you. Fondest regards to Sue and your family.
Goodbye and God Bless old friend.So many lovely memories...
To my No.1 Drystone Sports Radio fan, I'll miss you listening to me on the radio. RIP Uncle Peter x
To our lovely Uncle Peter 'Crackers',
We will miss your laughter and your smile, may you rest in peace. All our love xxx
So sad to lose you Peter, you were a lovely man with a great sense of humourx RIP
To our beloved brother in law Peter, whom love could not save.
Gone from our eyes but never from our hearts.
May you rest in peace until we meet again.
Sue, Brendan, Michael, Christine, & family
Our sincere sympathies to you all on the sad death
of Peter, May he Rest In Peace.
The Gavin Family, Blackrock, Co Dublin
These links open in a new page