Requiem Mass for
Mary Teresa Boland
(Tess)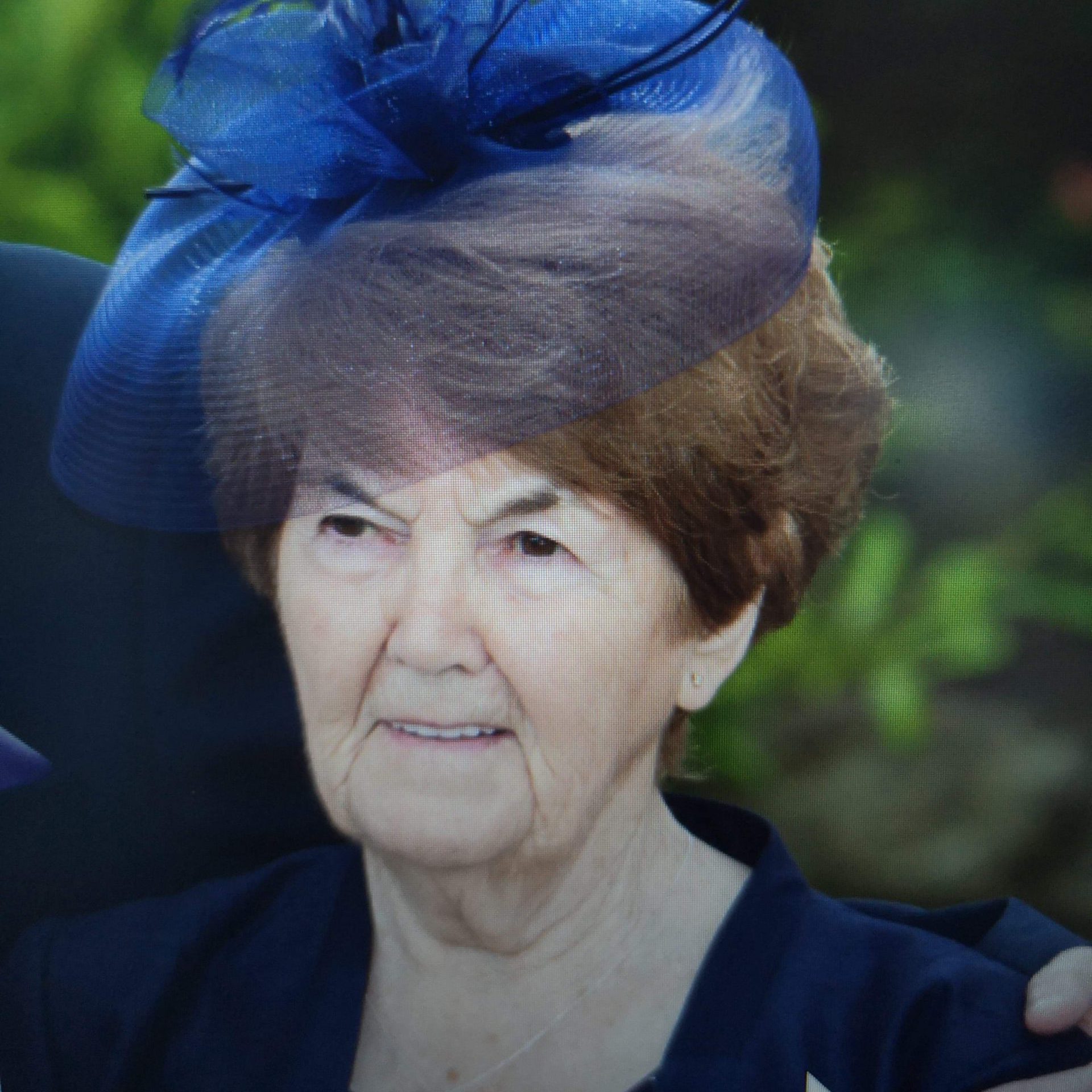 St Peter's R. C. Church, Belle Isle – Leeds
Tuesday 1st June at 12:30pm
10 entries.
Special Memories,
A Pleasure to have known,
May Tess be at Peace in her place of rest,
May Tess be United with God forever,
And rejoice with all who share Eternal Life.
Amen. 🙏🏾🕯
A beautiful lady and a beautiful service... We will miss Tess very much.
A beautiful lady and a beautiful service....We loved Tess and we will miss her a lot.
We wish to express our Sympathy to all Tess's family the Boland and Farrell on her death. I will always have very fond memories of her visits to Castlemagee. May she rest in peace.
We wish to express our condolences to the Farrell and Boland families on the death of Tess. Fondly remembered and may she rest in peace.
What a lady! A true legend in every way. Tess was more like a second granny to all of us, and a second mother to mum. So sad that TJ never got to meet her. We will make sure to tell him all about his aunty Tess when he gets older. We will miss your visit over here to Summerhill and all the good times we had. And we will miss going over to Leeds to visit you at Garnet Road, and the endless amounts of food you would make for us on arrival! We will treasure every memory. Rest in Peace Tess. Gutted we can't be there today. Love always. Xx
Aunt tess was a diamond that braught fun and laughter to everone who had the pleasure of her company. Tess will sadly be missed by me and i will cherrish the times we had and the wind-ups we shared. God bless you aunt tess forever in my heart.
Sincerest condolences to the Boland and Farrell family on Tess's passing. She was always young at heart. May she rest in peace and may your memories of her be a comfort during these sad days
We have lovely memories of Tess..most of them here in castlemagee on her many visits..we were so proud when she turned up for the All England football final in 2019 in Leeds...coffee and sweets in hand..we had a great laugh...we have lovely pics of her and Tommy with the cup..she was very proud of him that day..we will miss seeing her but have lovely memories..rest in peace Tess..
I am so proud to have such a wonderful mum. I will love and cherish the times we spent together until we meet again.

Good night and God bless.