A Celebration of the Life of

Mark Antony Powell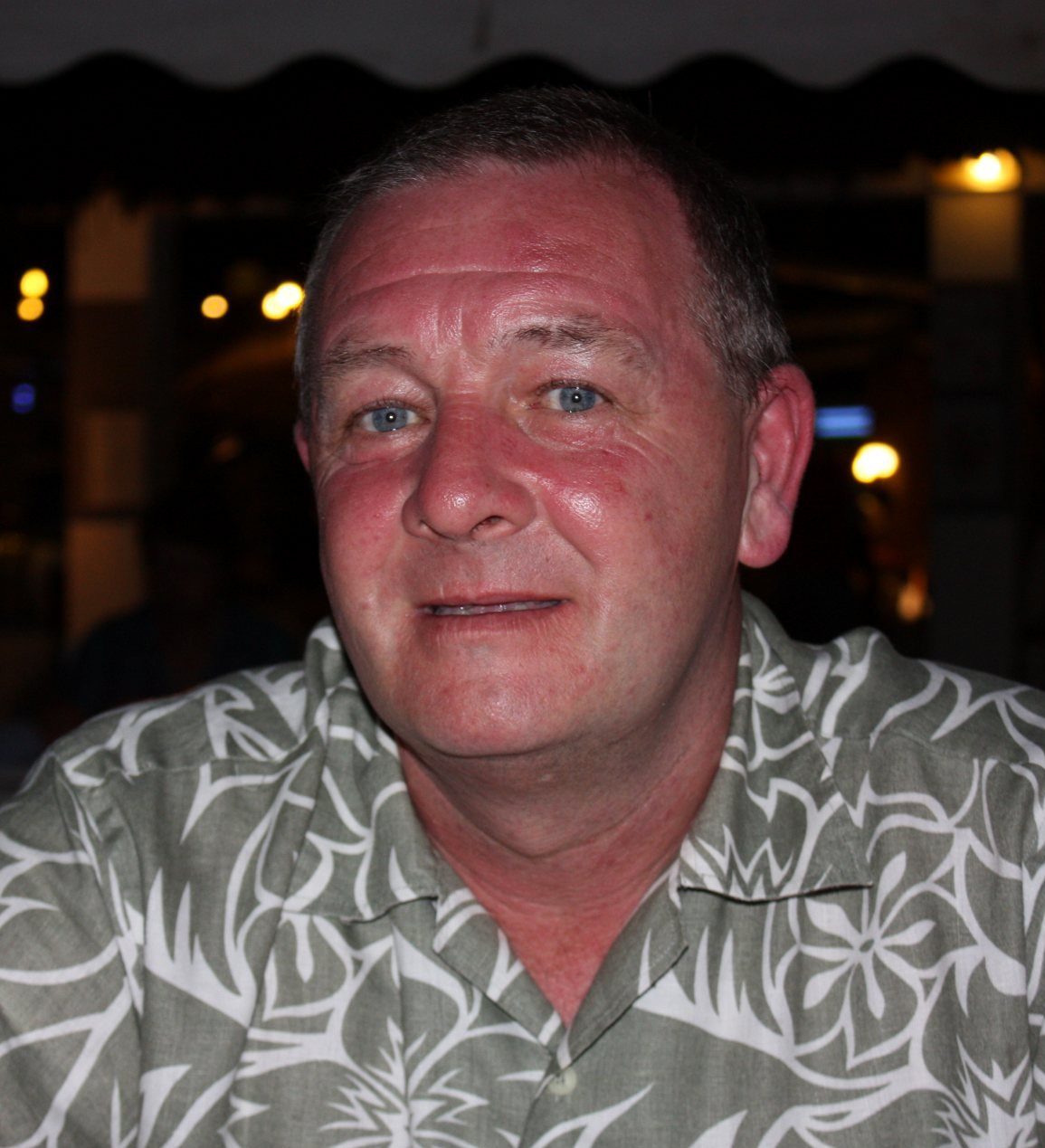 All Saints Church – Silkstone, Barnsley
Wednesday 17th March at 1:15pm
The live stream has now been replaced with an archived recording of the service.
17 entries.
An absolute privilege to have known you Mark. Your infectious joy for life and sense of humour will be a lasting memory and will always bring a smile to my face. I'll cast a fly out on the Spey in your honour.
God Bless. David, Sue, Anna and Clare.
Dad I miss you each minute and each hour of every day since you have been gone. I keep looking up at the kitchen door, as I give Lucy and Robyn their dinner and expect you to be smiling through the window or tapping on the glass. I miss doing your life admin, taking you to A&E for one of your many silly accidents and you rolling your eyes every time we had to stop for a coffee! I miss doing your hair... even the nose and ears (yuck) and manicuring your nails. I miss you laughing at Garys lack of DIY skills and then sticking up for him whenever I complained. Gary misses your outlandish stories and your tales about driving, he's gutted he never got his fishing lessons in Scotland. Lucy keeps asking when you are coming back from your holidays (we never bloody got one!), she speaks about you most days. She's adamant she could have fixed your broken heart because she's Dr Lucy Belle. Most of all, I miss your calls everyday and listening to your ranting. I miss asking for your opinion and going against what you would advise.....you were always right (most of the time). With each photo I take of Lucy & Robyn, I remember how proud you were of them and how happy they made you, their Opa. I hope when I last spoke to you that you knew just how much we loved you. Our lives will never be the same but we will never forget you, our Dad, Opa, my dearest friend, our fix it man. As you would say to Lucy before bed, we hope you are sleeping peacefully and dreaming of shooting stars, smoothies, unicorns and rainbows xxx
For Goodness Sake, You couldn't make it up could you.
You gave no one a last farewell, nor ever said goodbye.
You were gone before we knew it, and only god knows why.
A million times we will miss you, A million times we have cried.
If love alone could have saved you, you never would have died.
In life we loved you dearly. In death we love you still.
In our hearts you hold a place no one else can fill,
It broke our hearts to lose you, but you didn't go alone.
For part of us went with you, the day god took you home.

Mark, we will remember you as someone who was an amazing family man, a staunch and loyal friend to many. You may not realise it, but you leave an amazing legacy behind, two fantastic children Isabelle and Alexander and two beautiful grandchildren Lucy and Robin. Through them you will leave this world a better place than when you found it, and for that you should be very proud. We are proud to call you father, brother, and friend.

Our Brother, father, grandfather, friend, we will miss you, Respect you, admire you, and love you. We will always remember you; you will never be forgotten.
Time spent with Mark left you with a wam glow. He was the 'Happiest of Chaps' and we were all touched by his warmth.
Walking your own path, as ever, Mark, you have left us too soon.
Always in our hearts, with love, Jeannette, Tim, Jess, Joe and Aunty Audrey xxxxxxx
Even at this sad time I still feel a warm glow when I think about you Mark. I remember that cheeky smile,the hearty laugh, the enthusiasm and that constant sense of fun. Just being you made the world a happier place and it is poorer without you. I only wish I could have spent more time with you. I shall miss you Mark but I shall never forget you and your wonderful parents. R.I.P. With love, "Uncle" Alan
When thinking about Mark, I remember:

Four brothers, wives, partners, friends and children. Sitting, drinking, eating, laughing, watching the setting sun. Talking into the wee hours of the morning, a few hours' sleep then doing it all again, not a care in the world. How I yearn to turn back the clock and do it all again.

Catching the school bus, walking to school, snow, snowball fights, socks as gloves, drying them out in front of the fire, toasting bread in front of the fire, sugar butties. How I yearn to turn back the clock and do it all again.

Picking Pears, Goose fair, playing football in the road, cricket in the woods, walking to Dunford. How I yearn to turn back the clock and do it all again.

Bonfire night, Grandma's Toffee, shovelling coal, Potatoes baked on the fire. How I yearn to turn back the clock and do it all again.
Working on the farms, summer holidays, Scarborough, Westward Ho! Knickerbocker Glories, Christmas dinners. Wonderful happy memories. Oh, I yearn to turn back the clock and do it all again.

My Brother, our Mark, we will miss you, we will always remember you, you will never be forgotten.
Mark you will be missed by everyone who you touched with your heart and soul. I for one will never forget you an your daftness. You have left everyone with fond memories of you. Oh and enjoy the lambrini up there mate cos deep down i bet you enjoyed it😉.
I will miss you Mark. Luv thii xx R.I.P.
Gone way too soon but never be forgotten always remember you been such a happy kind caring man always had camera out taking pictures at family bbq r.i.p love you uncle Mark xxx
Lovely service, and great memories of a lovely man. Isabelle and Christian did a great job, he would be very touched and proud.

Always a smile and a joke coming with Mark. Rest in Peace mate.

Richard Cook
A lovely man ,funny and thoughtful I will miss mark
I will never forgot the great memories I have of my childhood visiting Mark and all the family in Sheffield. What a fabulous person and a great loss far too soon. You will never be forgotten by the Ripley household ! Much Love xx
Full of life, full of humour and joy, taken way too soon, our thoughts are with those you left behind, God Bless you and sleep tight.
Gone too soon, love Lynne, Stevie & Holly Boo xx
Fond memories of our time together and thanks for our grandchildren and great grandchildren R.I.P Mark. Pat and John.
You have been taken far too soon Mark, you will always be in our hearts, we have such wonderful memories of our time together as neighbours and good friends. Much love to Isabelle and Alex. Rest in peace friend, Tara, Jason and Tom Beaumont
Mark was the big brother I never had and was always there for me , cheering me up with his infectious giggles and sense of joy in the world He will leave a huge gap but his cheeky grin will never fail to make me smile RIP Mark x
Gone but not forgotten. Always in our hearts. Sleep tight brother.
These links open in a new page