Requiem Mass


In Celebration and
Thanksgiving for the Life of
Joe Preston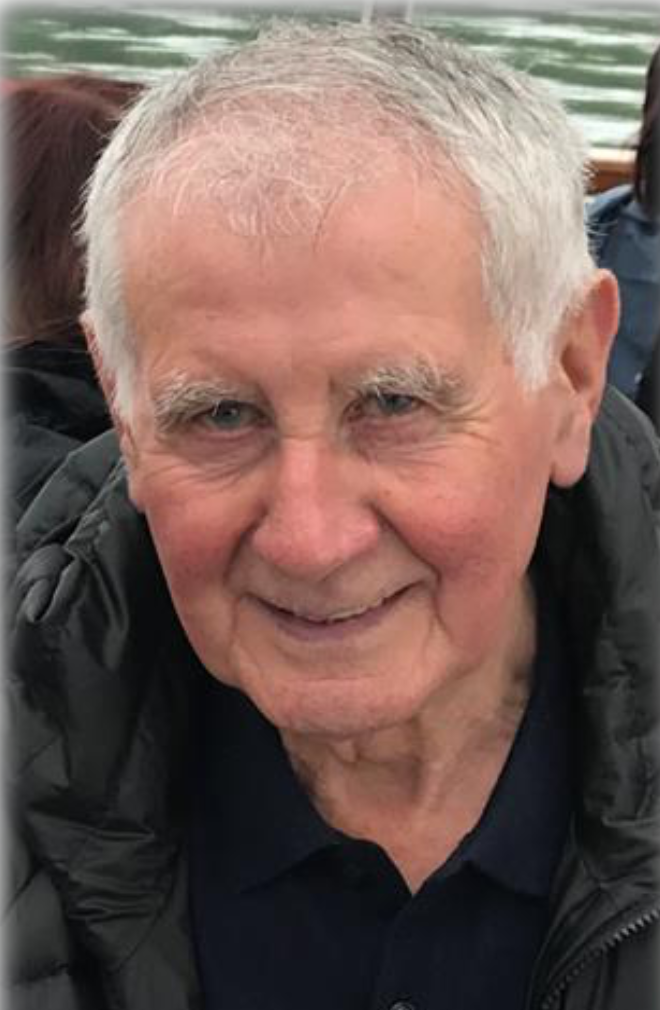 The Immaculate Heart of Mary Catholic Church – Leeds
Tuesday 22nd December 2020 at 13:00
The live stream has now been replaced with an archived recording of the service.
21 entries.
A lovely service for a much loved Joe, who will live on
In so many hearts. Wonderful memories to treasure.
Sending lots of love to Joe's family at this sad time.xx
Such a lovely service and tribute to Joe, clear to see how much he was loved by you all. Xx
Such a beautiful service for lovely Joe, our thoughts are with all of Joe's family and friends at this sad time, what lovely memories we have of this precious man x
I find it difficult to believe that Uncle Joe has passed RIP.
I have fond memories of him as a child visiting our home in Ballyscanlon and later when I lived in Leeds.
Condolences to Alacoque, Mary, Sheila, Gerard and their families.
What a beautiful tribute to uncle joe all that Gerard said is true. You will be forever missed and always remembered in our hearts and minds. Until we meet again love always and forever
Fond memories of Uncle Joe as a kid in Ireland and later in Leeds.
Joe was always smiling and in good humor, he loved storytelling and reminiscing on old times.
Sincere condolences to Alocoque,Mary,Geard,Sheila and families.
The service was beautiful and a fitting tribute to a lovely man. Thinking of you and all your family at this sad time. Sending you all lots of love Heather, Will and Emily xxx
Our thoughts and prayers are with you all at this difficult time. A beautiful mass and fitting tribute to Mr Preston. He will be very sadly missed but never forgotten.
Lindsey & Alison
Beautiful funeral mass. Sending love to all the family. May he rest in peace.
May Joe Rest in Peace,

He will be sadly missed but eventually we will all reunite. Sending thoughts, love and prayers to all.

Peter D
God Bless you, Joe Preston. Love, guide and protect your dear family who you were very proud of and them of you - you were treasured and adored more than you knew. When Mary spoke of you she always had a smile on her face. May you rest in Peace - God Blessxxx
Our heartfelt condolences. We were so deeply saddened when we heard of Uncle Joe's passing. We will forever miss Uncle Joe and his beautiful smile. We will always remember the lovely times we spent enjoying his company. With much love to Alocoque, Mary, Gerard, Sheila and family.
What a lovely picture of Uncle Joe, with those smiling eyes.
Delighted to have known you all my life.
May your kind & gentle soul rest in peace.

We will keep you all in our thoughts and prayers at this very difficult time.
Thinking about you all today, sending you our condolences at this very sad time. God bless Joe Rest in Peace , from the Prideaux girls and families xxx
Joe will be sadly missed by everyone who had the pleasure of meeting him. He was such a kind and thoughtful man, always asking how everyone was and taking a genuine interest in all of our family. We always looked forward to seeing Joe. Rest in peace, sending our love to all the family xxx
Sincere condolences to all the family. Loved my conversation with him and his lovely wife a short time before his passing. A true respectable gentleman. may he RIP.

Brenda & J Costello and family.
Joe was the perfect gent, always smiling and very kind asking how everyone was. Thinking of you all at this difficult time. RIP Joe, lets of love to you all David, Sarah, Lili & Mimi xxx
Uncle Joe always smiling always asking how family was doing always concerned about family great uncle and friend one of life's true gentleman I will miss him a lot Always remembered never forgotten Goodnight Joe RIEP xx
Dear Uncle Joe,always so sweet and kind. I remember you coming to see Dad when he was dying, sitting up all night chatting about home. Sending me lovely letters and sometimes a gift when I was young. We will all miss you but we'll meet again so until then rest in peace.
Thinking of you all at this very difficult time xxx
To the Preston Family, sending you lots of love & strength at this very sad & difficult time. God Bless you all xxx