Requiem Mass in Celebration and
Thanksgiving to God for the Life of

Jerry Toher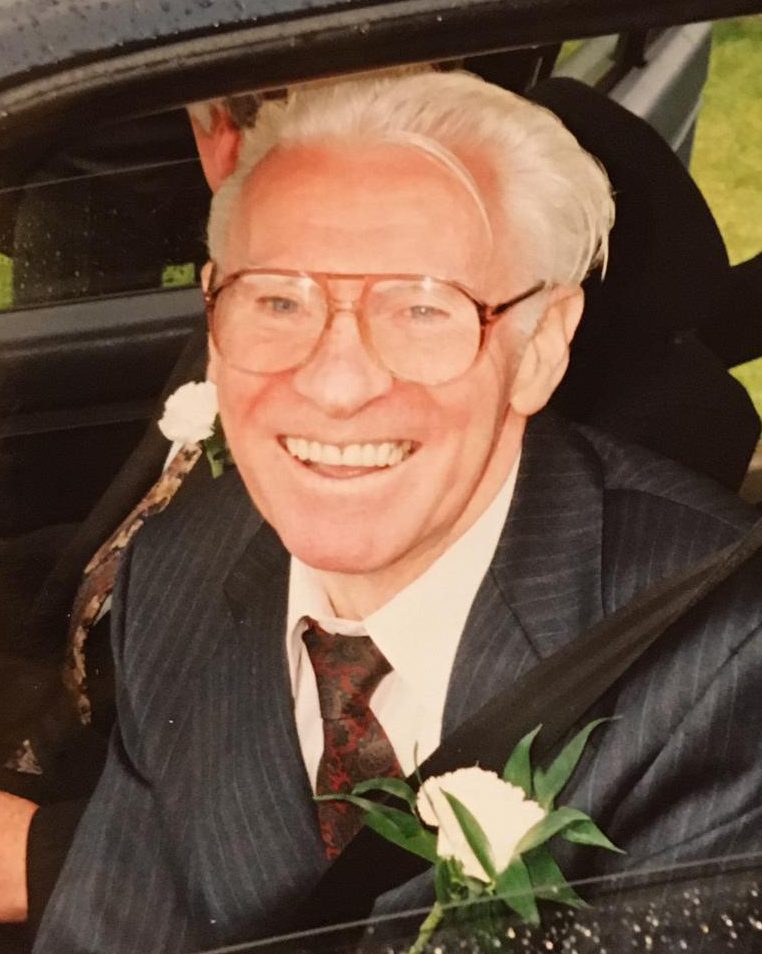 The Immaculate Heart of Mary Catholic Church – Leeds
Tuesday 9th March at 12:00pm
15 entries.
What a marvellous celebration of Jerry's wonderful life! Praise for all the grandchildren and in particular a beautiful sermon by Canon Eugene.This was one of the most memorable services in the history of Immaculate Heart.
Uncle Jerry was such a kind, humble and thoughtful man, I have so many happy memories growing up in his company, he was a true inspiration. Our thoughts and prayers are with you all in these sad times.
Thinking of you all at this sad time . Condolences to all the Toher family
Rest in Peace Jerry .
Beautiful Mass For Uncle Jerry Rip xx
Deepest condolences to Rose,Jerry, Mary,Patrick,Carmel and all the extended Toher family on the death of your beloved husband, father and grandfather. You are in our thoughts and prayers at this sad time. May he rest in peace.
A truly beautiful requiem mass for Jerry- a true gent, loving and caring. He lives on in his wonderful family.
Thinking of you all at this sad time.
Our condolences to Rose and all the family. Happy memories of working with Jerry in Sheffield in 1965. Rest in peace Jerry.
Many happy memories of a wonderful neighbour and his family in Upland Road. He was a gentleman in every sense of the word and I know how much he will be missed. My most sincere condolences on the passing of such a splendid man; may he rest in peace and rise in glory! Every blessing to Rose, the children and grandchildren. Tim.
Our deepest sympathy and prayers to Rose Jerry Mary Patrick Carmel Michael Sinead and all the Toher family. May Jerry's gentle soul rest in peace
Dearest Jerry, a true gentleman.
Our love and prayers for Rose and all the family.
May God Bless You All
Going to miss you so much Jerry. Px
Sending love and condolences to Rose and family on this very sad day. RIP Jerry xxx
May Jerry be resting in peace now. That wonderful smile will be a lasting memory of a lovely man. Our condolences and prayers are with you all.
My heart goes out to you all on this very sad day. God bless Jerry he will be very sadly missed and so will his beautiful smile. Thinking of you all and keeping yous in my prayers at this sad time.
Lovely memories of a very special man,had many laughs and good times together