A Service Celebrating the Life of


Jason Salvin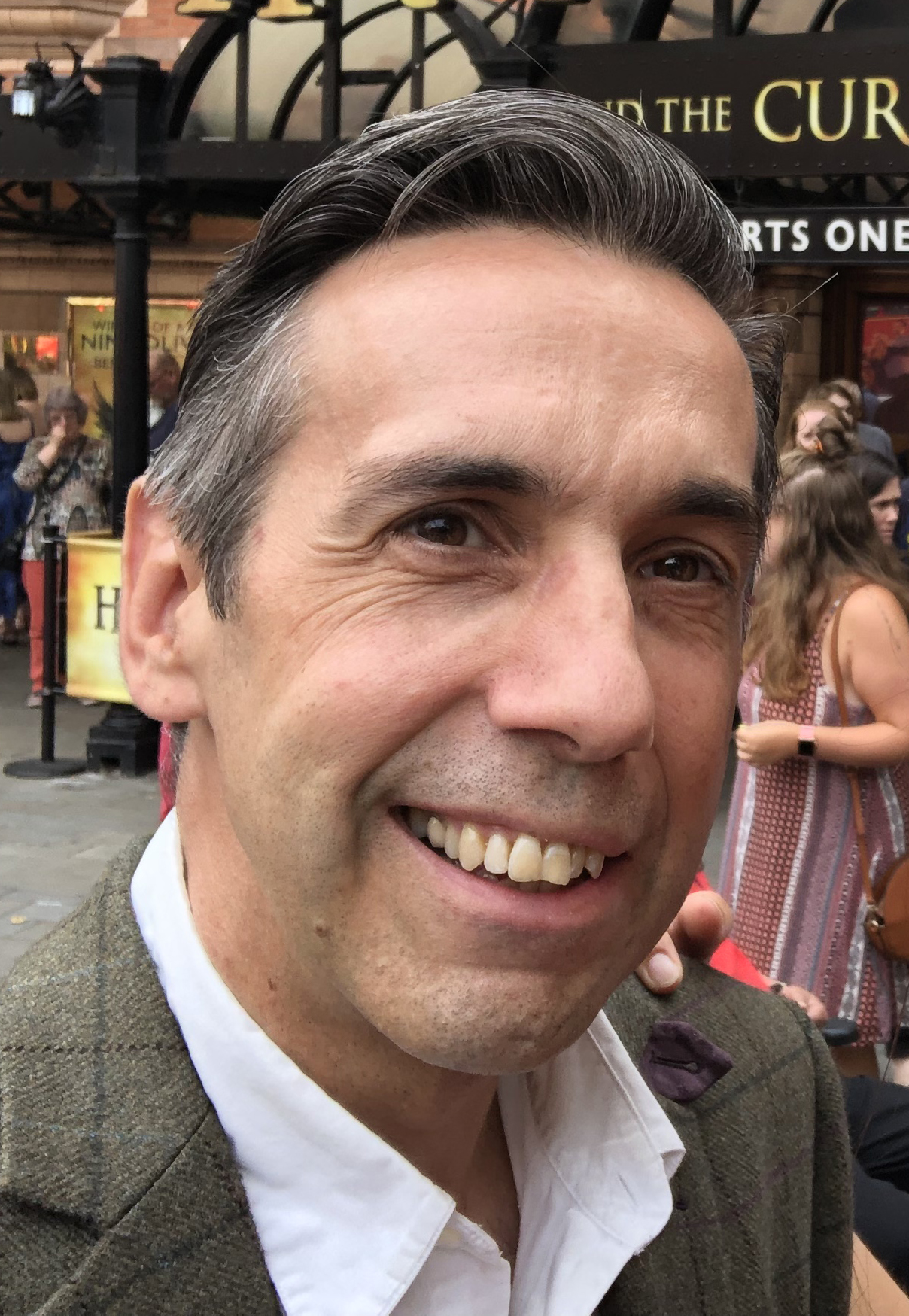 Rawdon Crematorium
Thursday 3rd December 2020 at 14:20
Service led by Keith Pratt
The live stream has now been replaced with an archived recording of the service.
14 entries.
On behalf of all the Domi Domingo staff we were so sad to hear the news. RIP Jason. We will do our best to support your beautiful family.
Jason was one of the original Bramley Bratpack, the first ever youth theatre group I set up in Leeds.

To say this is a complete shock would be an understatement; to say it should never have happened to one so young, is a cliche but nevertheless true; to say.... it's times like this when words fail you. Our life courses pull us up short and and there is nothing left to say other than this one's for you, Jason Salvin.

You were one of the first of a lively, challenging but always inspiring group of young people from Leeds: and your enthusiasm and expertise for all things technical made our first show, He Never! He Did! Are you Sure? run seamlessly, all the way over to the Dortmund Theatre Festival in October 1987.

Your expertise grew with you, and you helped us all feel secure in the technical demands of whatever we were facing: whether this was incoming touring companies, the panto for BBC Radio Leeds or the last show we worked on with you, A Spell in the Army.

I think you were taken up with exams in the summer of 1988, but this didn't stop you being around for us when we needed you to launch Heave!, the community theatre show we produced, inspired by the Werner Herzog film, Fitzcarraldo.

You will be sorely missed by so many of us Jason Salvin: thank you for all your support, patience, enthusiasm and expertise.

You dedication made sure our young performers could be seen and heard, something they often didn't experience in their day to day lives.
It was a privilege to get to know Jason over the years, he always had a welcoming smile and nice cup of tea waiting for me every time I visited Leeds. He will be sorely missed by all who knew him. Sarah, Rosie and Harry our love and thoughts are with you all during these very difficult times. All our love, Rob and Scott xx
No words to say how I'm Felling. Sarah don't hesitate to get in touch if I can help in any way.
It was a privilege to know and learn from Jason whilst at University. It was lovely to see him a few years ago, when he told me he was proud of me and was so happy that I'd stayed in the theatre industry. It meant a lot for him to say that. It's far too soon for him to be gone. Sending all my love and hugs to Sarah and all of the family xx
Always someone I admired, as a person, as a creative and as a business owner.
So grateful to have spent time with you, Jason. Rest in peace my friend.
My love and thoughts are with you all
JP xx
When you came to work with the Bradford Catholic Players at the Alhambra Theatre your professionalism took the Society to a new level -we looked forward to the floor rehearsals when you would arrive to " watch " the production - what you " saw" certainly wasn't what we were delivering at that point in time!! Needless to say after the tech rehearsal at the theatre everything fell into place !!! As the years passed we grew to know you more and experienced your kindness and generosity, particularly when there was a " cause" to support! You were a bright star Jason - carry on twinkling for Sarah, Rosie and Harry ( and the rest of us xx )
Fond memories of being chosen, along with Jason, at primary school, to do the lighting at the school pantomime. He was amazing with a spotlight even then. RIP Jason. The lights are shining bright for you now.
There are no words that can express the profound sadness I feel ,Jason I first met over 20 years ago , he was then one of my first customers at Lighting tec and then stage electrics. He was the kindest person I have ever met , funny, witty with great stories in particular the one about his grandad painting his landrover tyres with white emulsion so they looked like white wall tyres.
Then he set up PLS and worked hard to make it a success never down for long he was a fighter and such a positive human being who taught me more than I can ever thank him for , many curry nights in Leeds and Sheffield putting the worlds to rights.
He then found his soul mate Sarah , their wedding was truly wonderful full of love which is why this must be so hard for everyone who knew him and Sarah. he was such a great dad to their two lovely kids Rosie and harry.
sending our love and deepest sympathies Davie and Lynn xx
Memories of Jason... so many! From 20 odd years ago - gigs in lost venues like the Love Apple and The Melbourne, through to the past year or so - basement rehearsals, recording, more gigs, deep conversations about his health battles. And in between it all - parties, nights out, curries, birthdays, weddings. And always, always, happy, smiling, kind, positive, caring, fun, geeky, passionate. I really miss him.

So much love and support to Sarah, Rosie and Harry, and all the people who clearly loved Jason so much.
The palsey only made Jason's signature grin bigger and more profound.

And that somehow sums him up.

In one of our last conversations Jason said he had good days and dreadful days and he was going to live for the good days and... do something unspeakable to the dreadful days.

I'll miss the in depth analysis of what went wrong for Jack Goff...
and the even deeper analysis of what went right when it did!
I'll miss so much more too...

The stories over a ROBE funded dinner...

And where else could I get a full scale R2-D2 costume at the drop of a hat on the back of a casual comment?

There's so much more to say, of course, that will remain unsaid because finding words to say it is not so easy... But Jason would have known...

Jason and Sarah danced at their wedding to "Bring Me Sunshine" and that is what Jason did for so many people. (Except of course when he was bringing thunder and lightning for the entrance of the pantomime vilain!!)

Jason's memorial should involve giant rocks, rubber bricks and audience participtaion. It is one more sad thing about covid that it cannot - not yet, but I'm sure the day will come when we can all do proper riotous justice to Jason's memory.

Sarah, Rosie and Harry have lost more than most of us can possibly imagine and it seems to me that Jason would be incredibly proud of the strength that Sarah has somehow found for all three of them.

There is an entire industry out here sending the biggest virtual hug possible for you right now Sarah. Your strength is inspirational but if you need more - well you don't even need to ask.
No words.. my happiest times were with jason and his lovely family..big love to Sarah, children..and all the family..sending love x
We will always have some very happy memories of the time we were fortunate to spend working and socialising with Jason during his time at The Grand. He lived just around the corner and it was always good to go for lunch at our local in between morning maintenance and show call in the evening.

Jason always had a great sense of fun and was kind and caring. We were so happy to hear of his successes and delighted to know of his lovely family. Please know we are thinking of you all at this very difficult time and sending love at the loss of this lovely man, husband and father.
Bravery is not the absence of fear. Bravery is feeling the fear, the doubt the insecurity, and deciding that something else is more important. This Jason did on a daily basis, never one to complain or moan he just got on with his lot. What a man, kind, giving, amazing husband and just the best daddy to Rosie and Harry. He will be sadly missed by so many. sending love and prayers to you all at this incredibly sad time. xx