A Celebration of the Life of

David Blakeley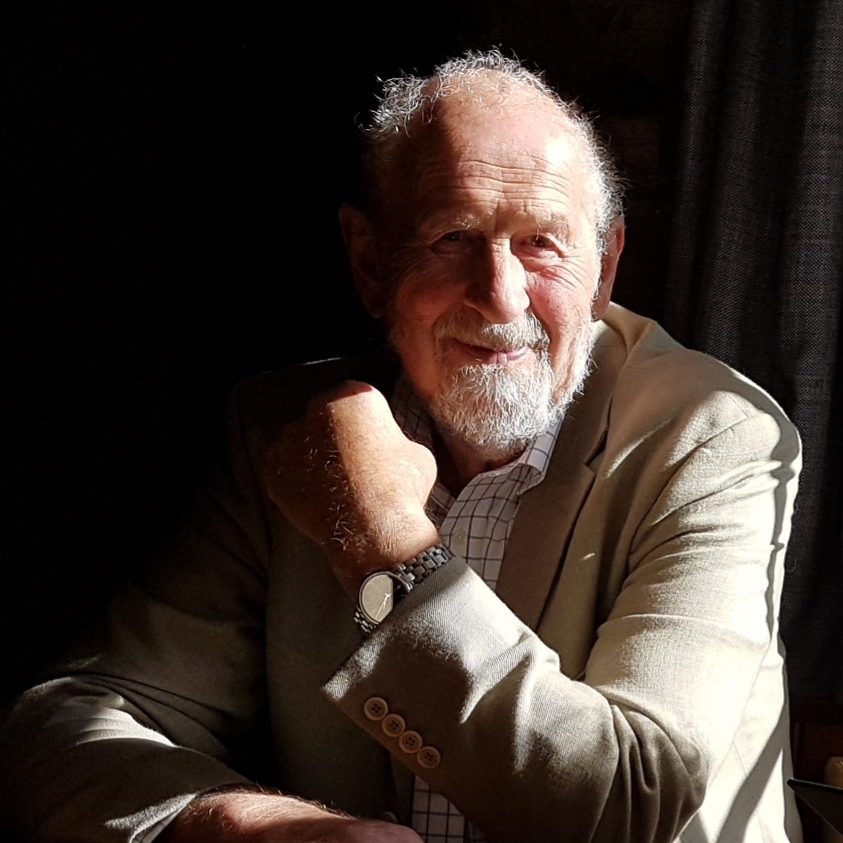 Christ Church – South Ossett
Tuesday 16th March at 11:45am
The live stream has now been replaced with an archived recording of the service.
16 entries.
We will miss you our dear friend David. John will miss playing Dominos with you , lots of love.
20 years ago at the age of 19 I became your Tenant, I'm so proud to say you became my dear friend! The Constant reminder that I got away with far more than any other Tenant is a Fond memory I will all ways keep...thank you for all ways been there for me, and helping me through the hardest times.. my self and lee will be forever grateful for the faith you put into us from a storage Unit to our own garage wouldn't of been possible with out your help! You will be sadly missed.
Claire & Lee
David I'm glad I had the privilege of working for you and what a brilliant boss you were RIP ❤
Only knew David the last 10 or so years, a wonderful family man, a true friend, and so lucky to be touched by his care and friendship.
Dear Uncle David, You were such a warm, kind hearted man. I have fond memories of times spent with you and your family. As a child, I remember fondly our Christmas mornings together, especially the good measures of alcohol (maybe I was a little older by then)! You have achieved so much throughout your life, and most importantly you created a special family with Auntie Pat. My deepest thoughts are with all of your family and close friends. Keep smiling your cheeky smile and continue watching on for us all.

All my love, Becky x
No words could ever cover the great loss and sadness we both feel from losing David so suddenly. He was a true friend to both of us, but like a brother to me.
I've known David for 54 years, 42 of those years we've been business partners. He was a great partner, always willing to help and listen. We achieved so much.
We've shared many great times together with our families, at home and away.
These are some of the reasons we're going to miss you David. Your cheeky grin, your jokes, your guiding hand, and always your good honest opinion. You were one of the best.
Our hearts go out to Pat, Dominic, Audrina, Daniel, Helen and Katherine at this sad time.
To my Godfather,
Sometimes we get so busy that the time passes us by so quickly.
Our memories growing up every Sunday without fail at yours for a game or two, from Christmas Day mornings to the meals out and family time we shared. These memories will last forever.
No godfather anywhere could ever be more dear or loved, we had a lot of fun times!
The time now has come for you to rest, sleep well Uncle David.
Love always x
We first met David at a pub quiz and since then have become good friends with him,Pat and Daniel sharing many coffee mornings and lunches. It was a privilege to know you David and you will be sadly missed.
David was the best friend I've ever had, and can never be replaced, I would have trusted him with my life.
He was kind and generous without reserve nothing was ever too much trouble for him and he was one if the hardest working men I have ever known, I miss him now and will always miss him
Although I haven't seen David in a while, he was a true Gentleman, who will be sorely missed by friends, family and community. Always available to listen and offer impartial calm words and advice that could measure a rounded view, carried with a truly magnanimous and generous nature. Always helpful to those who were in need, whether that be work, home or life in general. He will be missed and remembered by many.
I've been privileged to know David for more than 40 years his friendly banter his down to earth approach to life he would listen give advice and help any way he could . I will miss him for all that but most of all I will miss him because he was my friend David Coxall
Both Stephen and I would like to say a few words about out special friend David, he was one of Stephen's mentors, and a true genuine friend to both of us, which is rare in this world. He was someone you knew you could rely on in good times and bad. He was always patient and listened and gave you good advice, a true confidant.

David has left a beautiful family to whom he loved very much, he will be sorely missed but never forgotten.

The garden of Eden will never have looked so good now David is there.
Well David what can I say, I have known you for many years since you started dating your lovely wife. I remember when we first met you in the pub in Ossett, you were a dominant personality, which sometimes put my back up. Over the years I saw the love that you have for your family and how hard you worked to look after them. You always opened up your home to me whenever i visited, and made me welcome, even when I jumped around in the bedroom doing my exercises. You will be missed, you were a big man both in personality and heart. Thank you for the time we spent together I am so glad that I knew you, go plant a lovely garden in Heaven that we can all enjoy when we join you.
Dear Dad, You have always been there for me through the good times and hard times and always supported me in decision making, offering support and guidance whenever I have needed it.
You became not a just a hardworking and loving dad to me but a father role to my daughter too. We are both so very proud of you and an inspiration to us and many other people as well. You will always be my hero and I miss you terribly.
I will never forget what you have done for Katherine in so many ways. You will be forever in our hearts.
Love from your loving daughter and granddaughter Katherine x
Dad,

You were the best father that a son could ever hope to have. You were always there for me whenever I reached out to you and you always had the answers.

Life will never be the same without you and the great empty void you have left behind can never be filled. When I look back on my life in years to come I just hope that I have achieved half of what you managed to achieve in your life.

I cannot express in words just how proud I am to be your son, how much I love you and how much I will miss you. You may have gone but you will never ever be forgotten.

Love always, Dom.
one of the good guys in life. he will be sadly missed but fondly remembered. sleep well david

the rawdens x
These links open in a new page