A Service to Celebrate the Lives of


Anthony & Michael Woodgate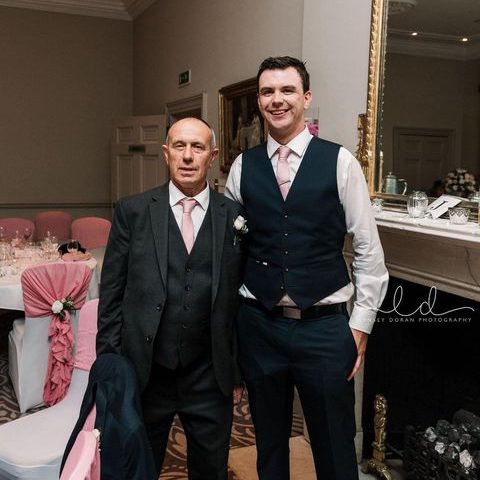 St James Church – Boroughbridge
Thursday 17th December 2020 at 11:00
The live stream has now been replaced with an archived recording of the service.
34 entries.
It is impossible for me to express how sorry I am for your losses.

Wonderful memories of times shared

x
No words can express how sorry we are for the loss of Anthony and Michael. Please accept our heartfelt condolences. Love and thoughts are with you. Sharon and Andy
Sending love to you all at this difficult time.
The staff from the Bay Horse send their deepest condolences.
We have put a picture on the bar today and lit a candle.
Team Bay Horse
Fly high Wooden. It truely shows how amazing you were by the sheer amount of love sent from all across the globe. Lots of love, Siani and Jake xx
Our thoughts and hearts are with you today. Thank you for sharing the memories, love to you all.
Sending love to you all, thank you for sharing this. Rip Woody you will always be remembered in the skiing world. Always remember you winning Gold at Tallington Lakes the smile was seen for miles. Thank you for all your help. RIP x x x
Thank you for sharing the memories What a wonderful tribute for two wonderful guys
Our thoughts are with you both Karen and Ellie
Martin Amanda and the girls
Much love on this very sad day. My thoughts are with you all x
There's no words, just massive hugs to you all, just so sad. What a tribute to them both today, you did them proud. Xxx
Extremely sad I can't be there today but I know that the waterski community is being represented! RIP woody and Bant you will be sorely missed!🙏🏻😥
We are sending you all our love and thinking of you at this sad time. Bant and Michael will be so very much missed and we are proud and privileged to have know them.
Thinking of you all, Bant and Michael were both amazing individuals and a big part of the waterski community. They will be really missed. Sending love to all his family and friends x
Thinking of you all on this very sad day.
Thinking of you all and sending lots of love ❤️
Sending you love and thinking of you all during this terrible time.xx
Thinking of you all at this very sad time.
Love to you all Jeff and Jane
Sending our love & prayers from the states. Your Extended Family, Dustin & Teri
Thinking of you all on this very difficult day sending love and our thoughts and prayers are with you. They will both be missed by so many😢 ❤❤ xxxx
Rest in peace lads!!! Deepest condolences!!
Keep on trucking, Bant!
Keep swerving Woody!
We miss you!!
Lots of love, and thinking of you and all the family!
All the Davies family
Thanks for allowing us to say goodbye to Woody and Bant - kinder souls we've yet to meet and the world will be a sadder place without them ♥️♥️
Nin and Simon xxxx
Our thoughts and prayers are with you all. Lori, Jere, Wilson and Mitchell
Thinking of you all, sending lots of love
Thinking of you all today xx
Thinking of you all at this very sad time x
Thinking of you all today xx
Thinking of you all today , sending all our love. Paul, Catherine, Christopher & Charlotte
Thinking of you all from over here.🍻xxx
Our love, thoughts and sincere condolences are with you all at this very sad time ❤️❤️❤️xxx
Sincere condolences at this very sad time. We will be thinking of you all tomorrow xx
Sending our sincere condolences at such a very sad time.
Thinking of you all tomorrow
Much love
We offer our most sincere condolences , Michael and Bant both top men who will be sadly missed by many . In normal times along with 100,s of other people we would certainly be attending the funeral to show our last respects , thinking of you all , and sending our support at this sad time
Wish things could be different - just terrible. Thinking of you all. Much love xx
Thinking of you all in these sad times...xx
There are no words for your the loss of Bant and Michael just know you have loads of love and support behind you. Hopefully this will give you strength in the days and months to come xx